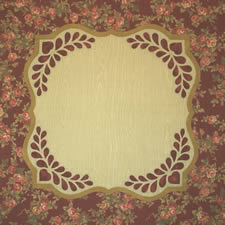 Almost always when I design the whole frame setting, the quilt layout, including the border is done on the computer all at one time. My goal is to feature the fabric that started the inspiration and work within the yardage amount I purchased, (and sometimes this can be a real headache depending on how frugal I was feeling the day I found it....)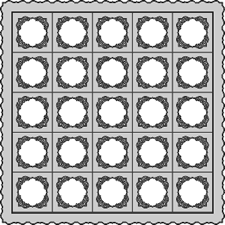 For example, this beautiful rose print is another one of the Yuwa fabrics from Japan that I keep talking about. The quilt is already planned and cut out, as shown above, with 25 blocks and a cutwork border. It is in various stages in the "workroom" and is probably a few years away from completion.
I try not to stress a lot about unfinished projects. Most of the time they are not forgotten and do get completed. Sometimes I get stuck because a fabric isn't working or another design becomes more attractive...